There are numerous benefits in having an eSIM, such as the ability to have two phone numbers on the one device, or the ease of using one phone plan at home and another overseas. But our favourite feature is that there's now no need to purchase a physical SIM card when abroad.
In this article, we will highlight the benefits and how to's of using an eSIM for international travel.
Difference between eSIMs and regular sims
An eSIM stands for "embedded-sim", it removes the need to insert a physical SIM card into your cell phone. The basic difference between eSIMs and regular sims is that regular SIMs are physical. You can touch and hold them. An eSIM connects your smartphone to the plan and provider you have signed up to, so an eSIM and regular SIM still work in the same way, you just don't need to insert a physical SIM.
Pros and cons of eSIMs for travel
✅ eSIMs save the hassle of having to buy a physical sim on arrival. The process of buying a SIM card can vary in difficulty depending on which country you are travelling to and what time of the day or night you arrive. Some airport stores that sell SIM cards close at night and others remain open around the clock.
✅ eSIMs save you having to fiddle around with a small nano SIM card. The deceivingly simple task of removing the old SIM and inserting the new one can be easily messed up (why are they so tiny?!). And you often have to use a paperclip or some other tiny instrument to unlock the tray that holds the SIM. There is also a good chance you could loose your existing SIM card in the process which would make it difficult when returning home.
✅ eSIMs allow you to have two different phone numbers. As we mentioned before, an eSIM allows you to have multiple SIMs in one device and so you could have 2 different phone numbers, such as a personal phone number and a business number coming to the one device.
✅ eSIMs mean you get access faster. A huge plus for eSIMs is that you don't have to wait for your SIM to arrive in the mail, like you would ordering a physical one before traveling overseas. You can switch networks on the plane as soon as you land in your destination country.
❌ eSIMs can be more expensive. As a budding new technology, eSIMs cost more than their physical counterparts. Though it's not unreasonable, you may find that eSIMs data packs are smaller when comparing to cell phone deals you can purchase within the country you are visiting.
❌ eSIMs require a compatible smartphone. Have an older iPhone? Sorry, but it probably won't work with an eSIM. You'll want to check your cell phone is able to use eSIMs. Unfortunately this technology can only be used in newer phones.
❌ eSIMs might not offer a phone number. Some eSIM providers only provide data packs with their eSIM's and no local phone number. These days data is all most people need when travelling since you have services likes WhatsApp, Signal and Facebook Messenger as ways to text and call people. For some a local number is must and to get that will require purchasing a SIM in-country.
Buying an eSIM for international travel
In years past, people travelling abroad (who didn't have international roaming) would have to physically swap out their SIM card in an airport or local cell phone store if they wanted to continue using their phone in another country. Now if you are traveling you can purchase and activate an eSIM using an app.
Here are two apps that offer international eSIM packages.
Airalo
By far the most popular eSIM app. Airalo provides eSIMs for over 190 countries and at reasonable prices too. Just download the app, select the country you are going to, install and activate your eSIM. Airalo provides step-by-step instructions on how to active an eSIM on your smartphone. Different phones have slightly different setup steps.
Airalo offers a global eSIM that is not tied to one specific country. It's slightly more expensive but if you're traveling to multiple countries in a short period of time this might be a more convenient option.
Nomad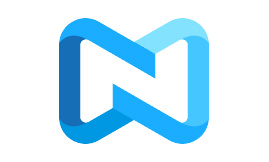 Nomad provides a great range of countries and data pack options. Like its name suggests it's catered to the modern nomad. Digital Nomads who travel from country-to-country now have a huge headache gone. An eSIM truly makes life simpler and the Nomad app is one way you can get hold of your travel eSIM.
Nomad also offers a global and regional eSIM option.
Tips for using eSIMs abroad
It's still best to setup your eSIM before you arrive to your destination country. When you arrive in your destination country you won't necessarily have internet access, unless you use public wifi. To save any issues make sure you setup the eSIM with your phone before you leave. This means as soon as you land you can use your phone and not have to rely on activating or downloading anything.
Make sure you read and follow the install instructions. Carefully read (and even save) the instructions your eSIM provider outlines for activating your eSIM. Each of the eSIM app providers have a step-by-step guide for installing and activating an eSIM. You will need to change some phone settings when activating the service in-country and if you haven't read and followed the instructions the eSIM might not work. This could mean you're stuck without phone service when you land.
Make sure you deactivate your home country SIM (your number) while travelling. Go into your phone settings and deactivate or turn off data for your home country SIM. You don't want to accidentally be using global roaming from your local provider – that would be a rude shock when you get your bill! Make sure just your international eSIM is activated while travelling. You can double check that you are using the data from the eSIM by going into your eSIM app.
Now you're ready to use your phone for international travel all without the ridiculously expensive roaming fees and the pain of buying foreign SIM cards!

I'm a writer and videographer living abroad with my family. I enjoy learning language, understanding new cultures, experiencing places less-traveled and helping others to do the same.